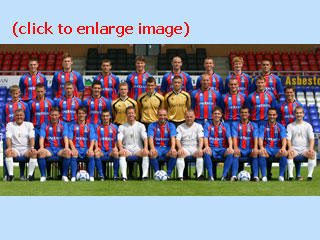 The Caley Jags Squad 2006-2007
Click on the squad image to get enlarged image. After loading the larger image, click on the link below the picture title to reveal the names of the players and staff.
This section is currently being updated and 2007-2008 squad detail will be added during Sep-07.